Suurin osa viikonlopun työstä tapahtuu työpajoissa. Osallistujat voivat valita kolmen työryhmän välillä. Jokaisella työryhmällä on kaksi vetäjää, yksi Suomesta ja yksi Ruotsista. Työryhmien kieli on pääasiallisesti englanti, mutta osallistujat voivat myös käyttää sekä suomea että ruotsia.

Kaikki kolme työryhmää käsittelevät teemaa "kestävät elämäntavat 2020-> eri näkökulmista. Interaktiviisuus, keskustelut ja työryhmävetäjien luennot ovat työryhmätyöskentelyn olennaisia osia. Työryhmävetäjät käyttävät eri metodeja, kuten roolipelejä työskentelyssään.

Alla löydät lisätietoa mahtavista fasilitaattoreistamme.

Vuoden 2018-19 työryhmät ovat:
Kestävä ruokatalous

Kestävä matkustaminen

Kestävä vaatekulutus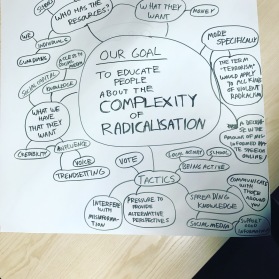 This workshop will give you more insights on the effects of travelling and tourism on our planet well as the people living on it. More information coming.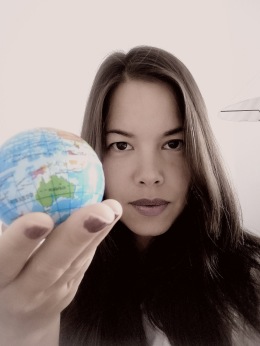 Monia Lundgren holds a master's degree in Sustainable Development. Her biggest aspiration is to mobilize each and every one of us to invest in sustainable development in which ever shape or form. The important thing is to start acting towards a greater good as soon as possible. She holds workshops and lectures in sustainable tourism and founded the sustainable trip advisor LocoScope.com.

On her free time she likes to travel off the beaten track, to places that promote local culture and community vibe. It is, after all, the local community that holds the interesting story of past and future, people and places.
Paula Sankelo has a Master's degree in Physics, Literature and Sustainable Energy Engineering. She works as a researches within the field of building energy efficiency. Paula is active in the Finnish climate movement, and sustainable travelling is a subject she is passionate about. In her free time, she is a volunteer for Climate Parents Finland.

Paula has lived in several countries, and she enjoys travelling, but does not fly for holidays. Train is her favourite mode of transport, and she adores the northern landscapes. Most often Paula travels with her family: a husband and a 6-year old son
If sustainable fashion is close to your heart and your want learn more about this interesting subject, you should sign to Rickard and Riikkas workshop. More information coming soon.
RICKARD LEJONHJÄRTA (SWE)
Riikka is the Chair of Pro-Ethical Trade Finland. She first joined Eetti some years ago to raise awareness about the Clean Clothes -campaign, and has since been active in various projects at Eetti. Currently she is part of the #lempivaatteeni (in English: my favorite garment) -campaign team that challenges the concept of fast fashion. Her favorite piece of clothing is a waterproof coat that keeps her warm despite any type of rain or wind that we are so used to here in Helsinki.

Our third workshop will focus on sustainable food production and food waste. The group will receive a case from Viking Line.
An idea and goal of a sustainable food future has been the core driving force of my entire adult life. Having grown up as a city kid in Helsinki, New York, Moscow, Kuala Lumpur and Hong Kong, I celebrated my 18th birthday as a volunteer brigadista working on the coffee harvest coffee at a co-operative in the Nicaraguan countryside.

My brief academic career in third world development studies at a progressive college in the US was cut short by my urge to learn agriculture and horticulture in practise I spent two years studying biodynamic agriculture and nature stewardship at an anthroposophic college and after that did a two years work based learning program on two biodynamic farms to receive vocational qualifications from a conventional agriculture school. I stayed at one of those farms, Labby in Isnäs, where i still live today, 20 years later. Since around 2012 i've worked more with primary and secondary schools developing ways to utilise gardens and the food system as learning environments of multidisciplinary phenomenological process learning

Over the years i've been active in some NGOs and party politics of the Finnish Greens. I hope my experiences can will be of help in the work of the Globsol sustainable food workshop!