Globsol tarjoaa intensiivisen viikonloppuohjelman, joka koostuu Globforumista, luennoista, työryhmätyöskentelystä, keskusteluista ja vapaa-ajan ohjelmasta. Keskustelut ja työskentely pohjautuvat eri kolmeen näkökulmaan, jotka liittyvät vuoden pääteemaan.

Globsol alkaa Globforumilla, jonka tavoitteena on esitellä vuoden teemaa eri näkökulmista, antaen osallistujille ideoita ja työkaluja lauantain ja sunnuntain työryhmätyöskentelyyn. Ilta huipentuu yhteiseen illalliseen ja iltaohjelmaan.

Globsolin tärkein osuus on työpajatyöskentely. Jokaista työryhmää vetää kaksi henkilöä, yksi Suomesta ja yksi Ruotsista. Työskentelyn pääasiallinen kieli on englanti, mutta tarvittaessa osallistujat voivat käyttää myös omaa suomea tai ruotsia. Työryhmät tarjoavat mahdollisuuden osallistujille syventää tietämystään aiheen tiimoilta.

Globsol ja Globforum eivät olisi mitään ilman mielenkiintoisia ja mahtavia puhujia. Päivitämme alle myös tietoja syksyn 2020 puhujista sitä mukaa kun he varmistuvat. Aikaisempien teemojen alta löydät lisätietoja edellisvuosien puhujista ja fasilitaattoreista.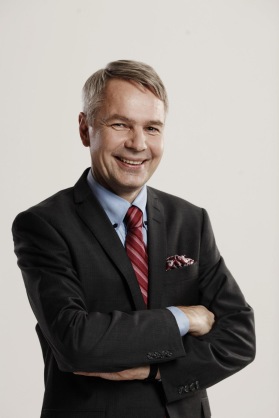 Pekka Haavisto is Minister for Foreign Affairs. He was a Member of Parliament in 1983–1995 and was returned to Parliament in 2007. In 1995–1999, he served as Minister of Development and the Environment and in 2013–2014 as Minister for International Development. In 1993–1995 and in 2018–2019, he was Party Leader of the Greens in Finland. He has also served several years as a member of the Helsinki City Council. He stood as a candidate in the presidential election in Finland in 2012 and in 2018.

He has gained wide experience of various areas of foreign policy, for example, while chairing the UN Environment Programme (UNEP) Task Forces on environmental impacts of war in the Balkans, Afghanistan, Iraq, Liberia, occupied Palestinian territory and Sudan. He has also worked as the EU Special Representative for Sudan and Darfur, Special Advisor for the UN (ASG) in the Darfur peace process, and Special Representative to the Minister for Foreign Affairs in African crises.
Orna Ben Lulu on tamperelainen toimittaja ja kuvajournalisti, joka on Nuorten Agenda2030-ryhmän jäsen. Hän on työskennellyt viime vuosina ilmastonmuutos-teemojen parissa, jonka myötä hän on erikoistunut mm. Ilmastoahdistukseen ja energia-asioihin. Tällä hetkellä Ben Lulu työskentelee päätoimittajana RARElle, jonka sosiaalisen median kanavissa julkaistava journalistinen tuotanton keskittyy kestävän kehityksen tavoitteisiin ja moninaisuuden edistämiseen. RARE on vuoden 2019 Helsingin Sanomain Säätiön Uutisraivaaja-kilpailun voittaja.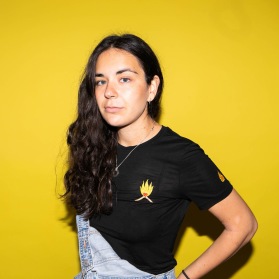 Jesper Bjarnesen is se senior researcher at the Nordic Africa Institute in Uppsala. He is an anthropologist working mainly on migration and mobility through wartime and peace in West Africa. Other interests include wartime displacement, intergenerational relations, rural-urban connections, informal labour recruitment, transnational migration and urban land rights. Jesper is Co-founder of the AMMODI network.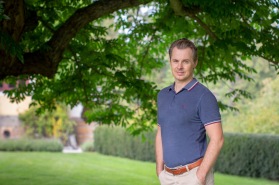 Swedish time/Finnish time

9.15/10.15 Check-in (get comfortable, check your speakers and camera and maybe get a
cup of coffee or tea)

9.30/10.30 Welcome
Anni Heikka, project manager, The Swedish-Finnish cultural Foundation
Jonna Similä, project manager, Hanaholmen – the Swedish-Finnish cultural centre

9.40/10.40 Introduction of participants (with pictures)

9.50/10.50 Words of Welcome Annika Hirvonen, member of the Swedish Parliament the
Green Party (SWE)

10.00/ 11.00 Video greetings from Foreign minister Pekka Haavisto, Finland

10.15/11.15 Questions & Answers to the first two speakers

10.30/11.30 Short break

10.40/11.40 Quick assignments related to the first two speakers

10.50/11.50 "Migration and climate refugees" , Jesper Bjarnesen, Senior Researcher, The Nordic Africa Institute
(SWE)

11.00/12.00 Questions to Jesper

11.15/12.15 Lunch break

11.45/12.45 "Climate Activism From an African perspective", Vanessa Nakate (Uganda)

12.00/13.00 Mutual discussion

12.30/13.30 Coffee break (speed dating)

12.50/13.50 "Redefining the picture of Africa". Jennifer Ohemeng, community coordinator, Ambitious Africa (FIN) & Louise
Lindfors, Secretary General, Afrikagruppen (SWE)

13.10/14.10 Discussion in break-out rooms

13.30/14.30 "How to handle climate anxiety?" Orna Ben Lulu, Agenda 2030 Youth Group
(FIN)

13.50/14.50 Short break

14.00/15.00 Assignments

14.30/15.30 Going through assignment in groups. All groups present their main topics

14.55/15.55 How to go forward?

15.15/16.15 End of Globsol